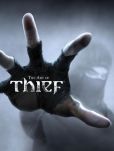 Book Description: 
With the exceptional heritage, critical acclaim and tremendous sales of the Thief franchise, fans of the series will be delighted to add this book to their collection in anticipation of the new Thief game. The Art of Thief demonstrates the stunning concept and development art from the eagerly anticipated next-gen console game, Thief. The Art of Thief will be released day and date to coincide with the launch of the long awaited Thief game. The Art of Thief is the perfect companion for fans of the Thief franchise. The Thief videogame series has achieved tremendous sales and been praised by numerous respected media sources, such as The Washington Post, The LA Times, and The New York Times. The Thief games have often been praised for innovating the stealth genre and have accumulated a dedicated and loyal fanbase consisting of millions of people worldwide. The new Thief game will be heavily promoted as it will feature on the Xbox One and Playstation 4 consoles, which have both received international media and online attention.
Review
I have several art books based on video games and this is one of the best in my collection.  It is large, printed on quality stock with detailed illustrations, art, and photos.  The slip case adds value, not only with looks, but functionality.  The commentary is really done quite well including the voice of many of the artists.  Fans of the game, or anyone who appreciates fine concept art, will want to have a copy of this book.  Also, if you want to have a deeper understanding of what goes into Thief, then this book is for you!  It is a quality book that you will want to display.
~Reviewed by Dave H.